Project Re:new
Developing simple, intuitive benefits renewals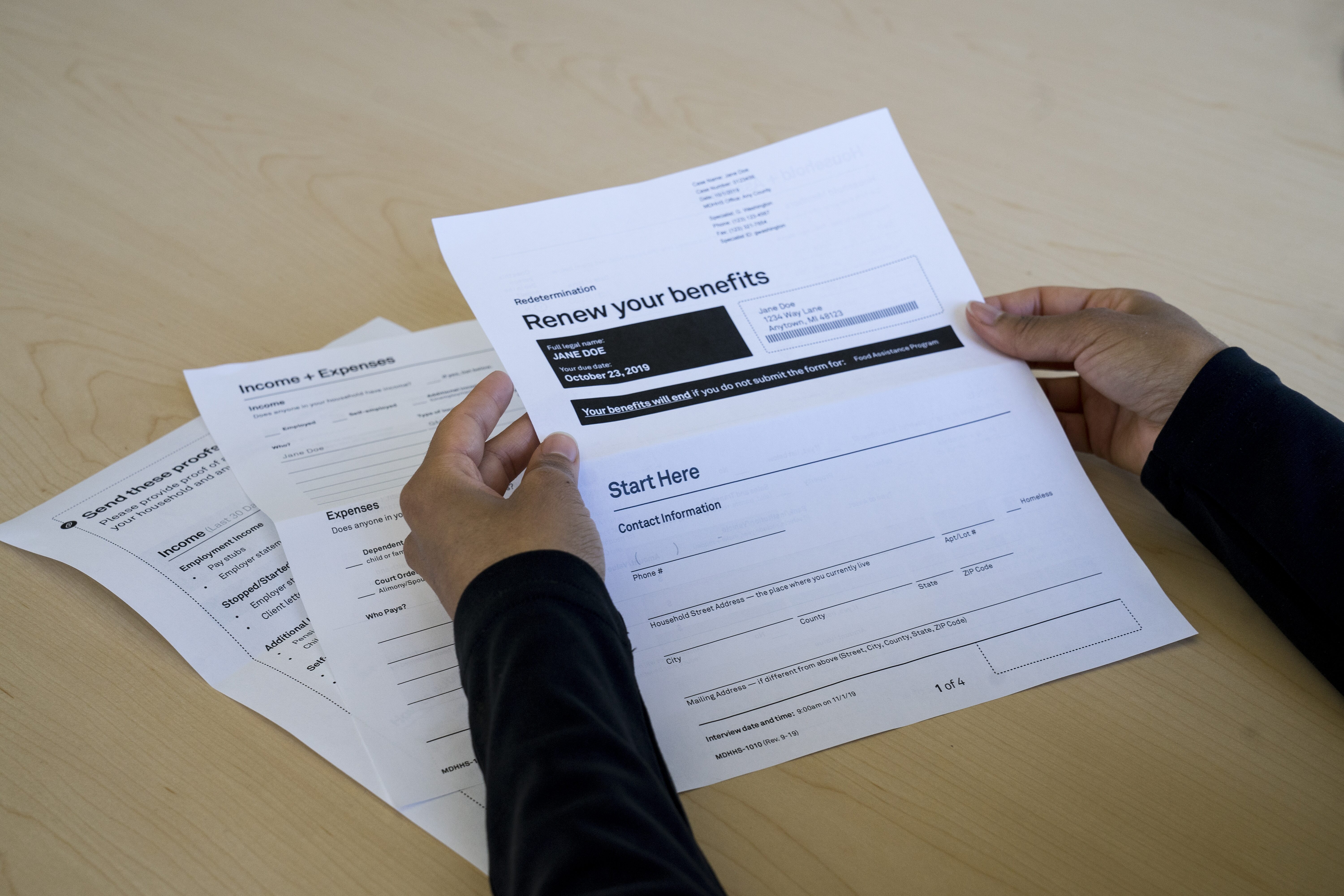 Dive deeper
Over 2.5 million Michiganders receive essential benefits each year and must complete an annual renewal process to keep their coverage
Civilla worked in partnership with the Michigan Department of Health and Human Services (MDHHS) to design simple and streamlined renewal forms for the state's largest benefit programs. The old renewals were characterized by institutional language and design that resulted in confusion, frustration, and errors – costing the state an estimated $25 million each year.
The team worked closely with residents and staff to observe every step of the renewal process – conducting more than 30 site visits and hundreds of hours of interviews. We then launched a pilot to test the updated renewals, gathering more than 17,000 data points and refining the designs based on feedback.
Prior to statewide implementation, Civilla partnered with MDHHS to prepare for scaling. The team coordinated with federal agencies to get the forms approved for use, aligned a wide set of stakeholders, trained 5,000+ staff across 100+ offices, and migrated changes to the online system.
the impact
95%
renewals submitted on time
15% increase
in renewal success rates, resulting in 50,000-80,000 fewer re-applications each year
Now I can focus on other things in my life. I don't have to worry about not having food or insurance for me and my daughter.
Resident, Michigan