stories
Small Changes, Big Impact
How starting small helped improve the public benefits renewal system in Michigan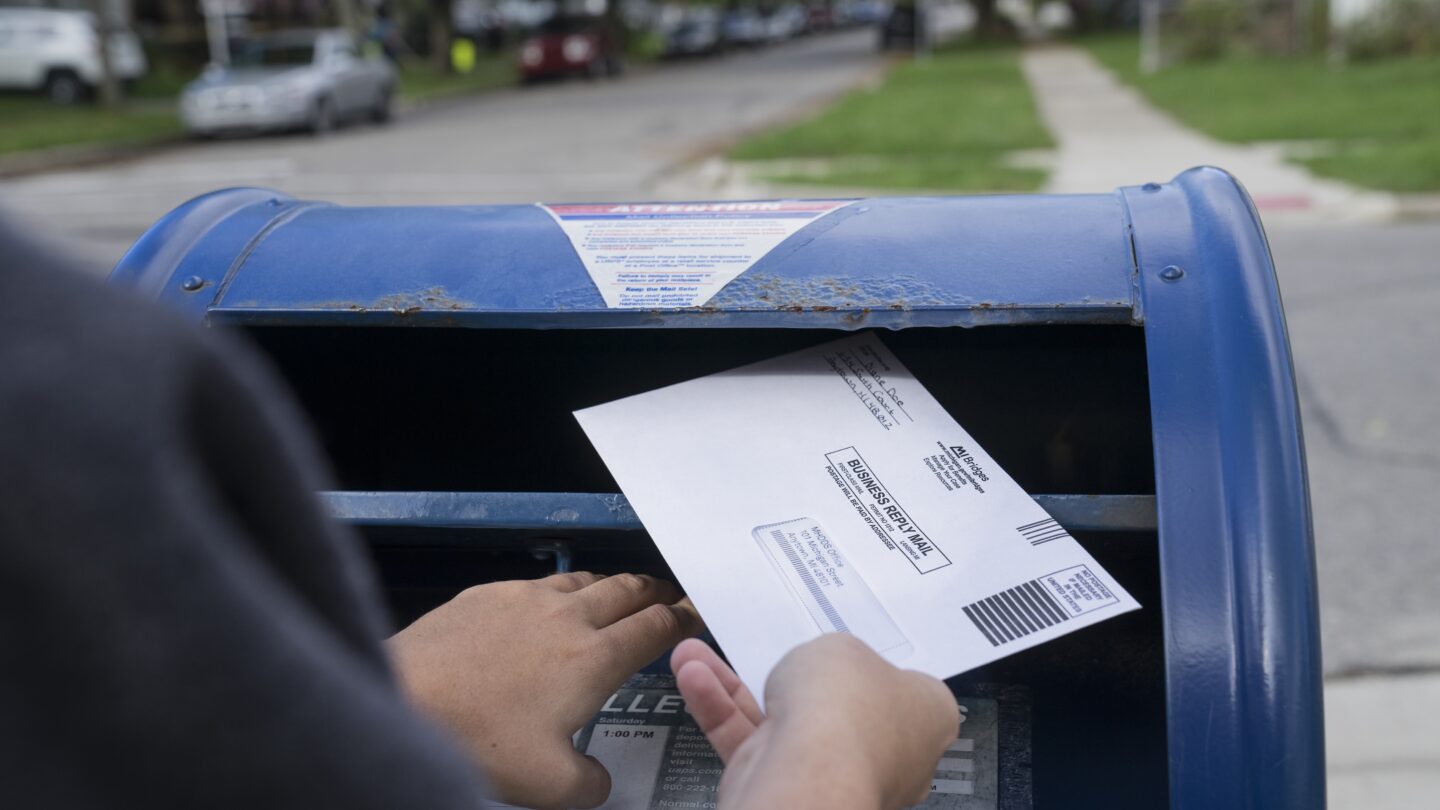 What do you change when you have the desire to change it all? When you have hundreds of opportunities to improve an institutional system – where do you begin?
It may sound counterintuitive, but the best way to get started is to think small.
Smaller projects can set change in motion more easily than large, sweeping ones. They can help you accelerate change, build momentum, actually execute on the work, and have a greater impact in the long run. Rather than try to boil the ocean, small changes help you tackle a body of work that's manageable and see results more quickly.
finding a key domino
When starting small, not all projects are created equal. At Civilla, we use an approach called the key domino theory to help us narrow our focus and identify the right projects to take on. We talk to the people who are closest to the issue, and look for patterns in their stories to help identify areas for improvement that can have an outsized impact on the system overall.
In our latest project, in partnership with the Michigan Department of Health and Human Services (MDHHS), we used the key domino theory to apply small design changes that had a major impact on the Michigan public benefits renewal process.
the challenge with renewals
Imagine going to pay for this week's groceries or to see your doctor for a critical appointment, only to be turned away. This was happening to more than 400,000 low-income residents in Michigan each year because they'd been cut off from their public benefits.
The problem? The renewal process was difficult to navigate and many residents were failing to complete it. Complex policies, difficult technology, unclear communications, and cumbersome business processes all played a role. Residents didn't know they needed to renew, and when they did, there were often errors with their renewal form. So, not only was the process causing instability for Michigan families, it also created an added burden and inefficiencies for hundreds of MDHHS caseworkers who handled renewals across the state.
using research to identify the key domino
When the project began in June 2018, we had dozens of ideas on how to improve the renewal process – from simplifying department policies to sending timely text message reminders. The issue was identifying what to focus on with the resources we had.
At Civilla, we always return to two basic questions. Who is your user? What is their need? Our users were clear: caseworkers and residents. And their needs were loud.
For caseworkers:
Stop the phone calls and lobby visits from confused clients

Stop the rush of renewals that come in late and at the end of the month

Stop the constant cycle of clients falling off and reapplying
For residents:
Help me understand the renewal process

Make it simple for me to complete

Help me keep my benefits
We took what we'd heard from both groups and began to make sense of their experience. Not understanding the renewal process frustrated residents. Explaining the process over and over again wore out caseworkers. We saw how residents procrastinating on completing the renewal process resulted in a rush of work for MDHHS staff at the end of the month. We heard story after story from residents about the crisis caused by being cut off of benefits in times of need and the resignation of caseworkers processing yet another re-application.
Our hypothesis was that if the forms were urgent, clear, and action-oriented it could dramatically shift what was normal for the renewal process. In January 2019, we set out to design and test this hypothesis.
testing our hunch
It's common at this point to turn to established best practices. We've identified the key problem, now let's review the best thinking on form design and put it into practice. But no matter how well we understand forms, we know it's essential to return to our users. We listened to the specific needs of residents and caseworkers and worked alongside them to create prototypes that were urgent, clear, and action-oriented.
Then, we took prototypes out to get feedback from residents and caseworkers. Some of what we heard affirmed our hunches. We heard from residents: "Simple. Quick. Easy to do. Not wasting my time. It felt more efficient. It even had some of my information already typed in!"
We also saw how we needed to improve certain sections. The early prototypes had too many calls to action on the front page. It left clients uncertain of what they needed to do next. This early feedback helped us streamline to one call to action.
Caseworkers similarly affirmed parts of the prototypes. We heard: "The good information is up front now. I'm finding what I need more quickly. The old form felt cluttered. This new one is open and spacious." But we also learned how small pieces of information, like putting the interview date and time on the front page, could save the caseworkers clicks when processing.
This early feedback combined with clarity on the policy, legal, and technical requirements allowed us to get forms ready to pilot with residents actively renewing their benefits.
Piloting the changes
This is the point where most organizations want to roll out the new product or service. They've talked to users extensively, identified the key problem, and developed and tested prototypes with them. However, there are two important reasons to conduct a pilot before a wide launch.

It's the only way to get the details right. Research and prototypes are critical first steps, but to get all the details right you need to pilot your change with live users inside the system. In large institutions with millions of users, getting those details right can make all the difference.

Give leaders the confidence they need to scale. Major changes require support from a wide audience to be effective. A pilot allows leaders to gather the qualitative and quantitative data they'll need to convince stakeholders that this change will have a positive impact on their organizational goals.
To pilot the new renewal forms, we partnered with two MDHHS field offices in Monroe County and Madison Heights. Working with 30 field staff, we piloted six different prototypes with nearly 500 residents. We gathered 17,000 data points on the new forms and used that data along with qualitative feedback to refine the forms throughout the pilot.
Measuring the impact
The pilot showed significant improvements in the client and caseworker experience.
Residents described how navigating the renewal process more easily provided peace of mind: "I can focus on other things in my life. I don't have to worry about not having food or insurance for me and my daughter."
From staff we heard things like, "The new renewal forms will mean increased efficiency, less headaches, less phone calls, less applications, and fewer hearings. All while providing better customer service."
The new pilot forms also showed significant improvement across a wide range of metrics compared to baseline data from the old forms. Together, these metrics showed a measurably improved experience for residents and field staff.
Efficient process
Renewal lobby visits decreased by 50%

Renewal forms were submitted 96% complete

Client errors on renewal forms dropped by 60%
Effective results
95% of renewal forms were submitted on time

Successful renewals increased by 15%

Results have the potential to create 200,000 hours of caseworker relief statewide
Based on the success and learnings from the pilot, MDHHS implemented the forms statewide in the summer of 2020. To support the rollout, we worked to get the forms approved for use, trained office staff across the state, and ensured the changes were also reflected online.
The new form immediately started having a positive impact on residents – especially because it rolled out during the early months of the COVID-19 pandemic. As offices shut down statewide, having a form that people could more easily complete on their own made a difference. It helped folks keep continuous coverage in a time of need, and also meant they didn't need to travel to an office and put themselves at risk to get answers.
Finding your domino
Frequently, the problems we face in our public-serving institutions can feel intractable. Our experience has shown that the fastest way to achieve big changes is to get specific. Identify the key domino by spending serious time understanding the needs of your frontline staff and customers. Then don't rush to implement the solution — test it, iterate on it, pilot it, and take the time to ensure that staff and customers are intimately involved in the rollout. Working within an institution this way will help ensure that your changes are useful and long-lasting.